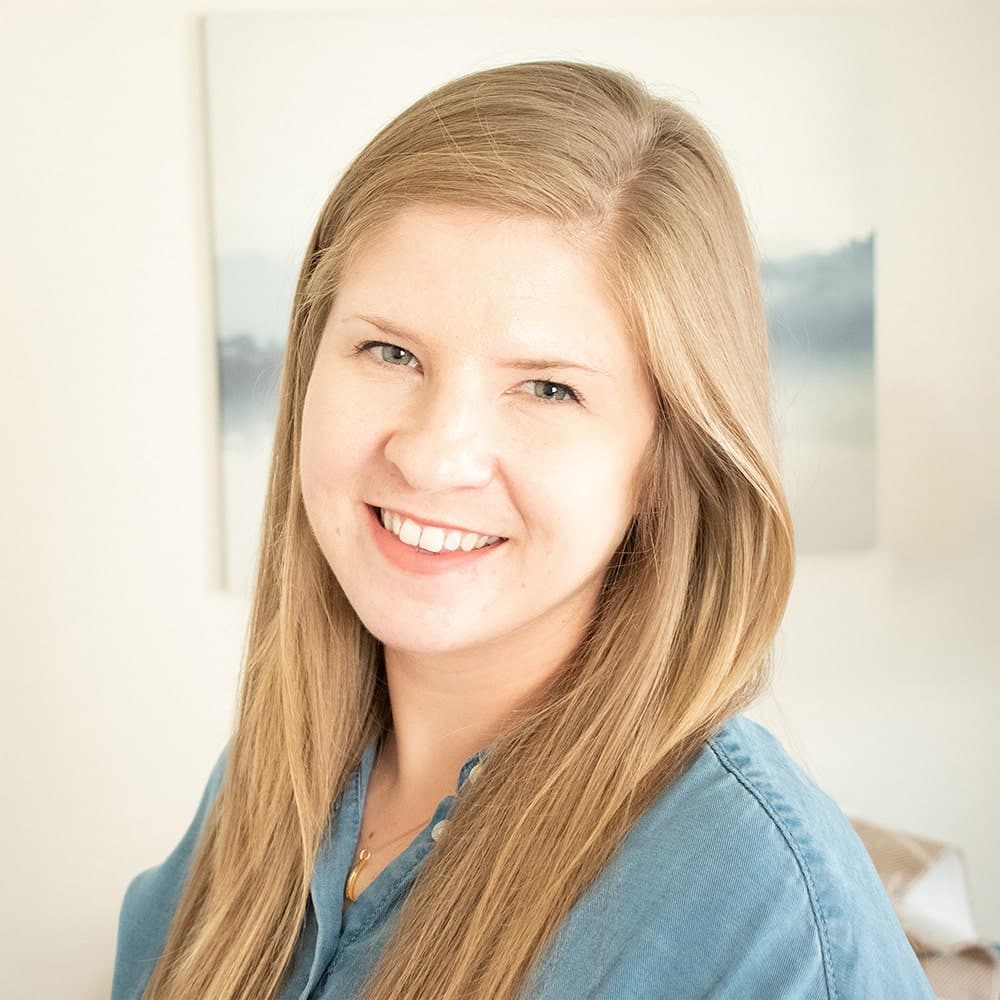 Stellar

Project Management.
Hi! I'm Mary-Ann Zykin, a freelance web designer in Houston, TX. I design and build hand-crafted websites for clients large and small in the construction, healthcare, finance, and retail industries.
When you work with me, you're dealing with the project manager and the person directly producing your work. No hoops to jump through or layers of hierarchy—just open communication and transparency.
Web Design & WordPress Development
Custom digital design for everything from websites to applications—no cookie-cutter templates. My designs are tightly crafted thanks to my emphasis on design strategy and strong content.
Design Strategy & Branding
Design should be baked into a project from the very beginning. My research-driven process delivers decisive, informed solutions for design problems. I can work with you to create a brand identity, a cohesive design system across your organization, or help out with creating sales collateral.
Projects delivered on time and within budget.
I have a proven track record of excellent project management and thorough organization. I'm transparent about constraints and set realistic project timelines. From our first encounter through project launch, I'll communicate exactly where we're at and what are the next steps.
Creative, custom solutions for each client.
I care deeply about craft and producing high-quality, unique designs using my design and development expertise. I approach each project with the goal of creating the best solution tailored for you. I don't rely on shortcuts, templates, or short-lived trends.
I take the stress out of the design process.
I will never leave you in the dark. My design process is thoughtful and open, with weekly check-ins to always keep you in the loop. Even if you've never been a part of a design process before, I'll make sure that you're confident and informed every step of the way.
Mary-Ann is very professional and makes the process of developing a website seamless, from an initial mapped out schedule of events to creative processes and advice. She has got it all! I would recommend her to anyone looking for a refreshed website, and look forward to working with her again in the near future.
— Chas Boggini, Marketing and Media Director at Turner Brothers
Our team greatly enjoyed working with Mary-Ann to rebuild our website. Her project management skills made the entire process enjoyable and efficient. From start to finish, Mary-Ann exemplified creativity and professionalism. It was a pleasure to partner with her!
— Sarah D'Amico, Marketing Manager at Firmatek
Mary-Ann was a pleasure to deal with and made the process very simple. Mary-Ann's knowledge and experience working with construction companies was huge. I believe the result of completing our website will have many benefits including less turnover, better recruiting, and more sales.
— Jason Morris, Vice President at The VMI Group, Inc.
Working with Mary-Ann is a wonderful experience. She is kind, professional, and solution based. I happily recommend her to anyone interested in straightforward web solutions to complex problems, and I value her ability to present options that reduce development time and save money.
— Ryan Winslow, Business Development Manager at Worldwide Machinery
From our first inquiry to the day our website launched, Mary-Ann made this entire process so seamless. Her level of organization and clarity of communication is absolutely top notch, which is something you get from day one till launch day.
— Reed Manchester, COO at Manchester Group
Mary-Ann is hands down the best contractor I've used throughout my marketing career. She has the ability to collaborate on a vision, finding ways to improve the output and make the end result work even harder for her client and the end consumer.
— Tracy O'Brien, Chief Marketing Officer at Turner Mining Group
Any decisions for new website design is overwhelming but working with Mary-Ann made all of that a breeze! She did a great job listening to our ideas, and constructing it to more than we expected.
— Allie Oudthone, Marketing Specialist at Superior Construction Services
Mary-Ann was incredibly helpful (and patient) in walking us through really consolidating all of our ideas and creating a streamlined and robust site. She is always very responsive and ready to help whenever we need it.
— Erica Raggett, Executive Director at A 2nd Cup
From the initial planning and scheduling the timeline, it was a smooth process with plenty of communication which I really appreciated. She absolutely met and exceed my expectations for what I had envisioned the website to be.
— Tyyler Lagestee, Owner of Lagestee Land Management
From inception to final delivery, Mary-Ann's efficiency, dedication and end results exceeded our expectations. I've never been prouder to showcase a new site to coworkers and clients.
— Jess Sweetin, Former Content Marketing Manager at Turner Mining Group
Do I sound like a good fit for your next project?
I'd love to set up a time to talk and see how I can help.