I'm Mary-Ann Zykin, an experienced freelance designer who specializes in custom WordPress websites and graphic design.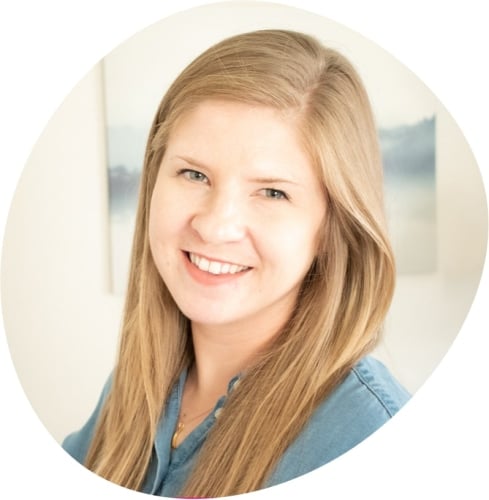 I take the stress out of the design process.
You'll be talking directly to the person actually producing the work.
When you work with me, you're dealing with the project manager and the person directly producing your work. No hoops to jump through or layers of hierarchy—just open communication and transparency.
I will never leave you in the dark.
My design process is thoughtful and open, with weekly check-ins to always keep you in the loop. Even if you've never been a part of a design process before, I'll make sure that you're confident and informed every step of the way.
I care deeply about craftsmanship.
I produce high-quality, unique designs using my design and development expertise. I don't rely on shortcuts, templates, or short-lived trends. I approach each project with the goal of creating the best solution tailored for you.
Working with Mary-Ann was great! She was very knowledgeable and helpful throughout the process. The website was created in a timely manner. She was very patient with comments, questions and revisions.
— John Glover, President at Sequoia Services
I've had the pleasure of working with Mary-Ann on a few website rebuilds over the past two years and she continually succeeds at every request we send her way. The perfect blend of independent creativity and collaboration, Mary-Ann takes design concepts and develops them to fruition, all while adding her personal touch. I've already recommended Mary-Ann to several of my colleagues and will continue to do so as she consistently exceeds our expectations and provides reliable support no matter the project.
— Sarah D'Amico, Marketing Manager at Turner Staffing Group
Mary-Ann did a great job on our website. We are very pleased with the way it turned out. Her focus and vision for what we needed was very helpful in the design and implementation. She has great communication and is very prompt in resolving any issues that would arise. She is multi-talented in all the aspects of the development, pictures, and videography. She brought our site to a whole new level.
— Robert Wadman, General Manager at BJ Rees's Enterprise
Mary-Ann is very professional and makes the process of developing a website seamless, from an initial mapped out schedule of events to creative processes and advice. She has got it all! I would recommend her to anyone looking for a refreshed website, and look forward to working with her again in the near future.
— Chas Boggini, Marketing and Media Director at Turner Brothers
Our team greatly enjoyed working with Mary-Ann to rebuild our website. Her project management skills made the entire process enjoyable and efficient. From start to finish, Mary-Ann exemplified creativity and professionalism. It was a pleasure to partner with her!
— Sarah D'Amico, Marketing Manager at Firmatek
Mary-Ann was a pleasure to deal with and made the process very simple. Mary-Ann's knowledge and experience working with construction companies was huge. I believe the result of completing our website will have many benefits including less turnover, better recruiting, and more sales.
— Jason Morris, Vice President at The VMI Group, Inc.
Working with Mary-Ann is a wonderful experience. She is kind, professional, and solution based. I happily recommend her to anyone interested in straightforward web solutions to complex problems, and I value her ability to present options that reduce development time and save money.
— Ryan Winslow, Business Development Manager at Worldwide Machinery
From our first inquiry to the day our website launched, Mary-Ann made this entire process so seamless. Her level of organization and clarity of communication is absolutely top notch, which is something you get from day one till launch day.
— Reed Manchester, COO at Manchester Group
Mary-Ann is hands down the best contractor I've used throughout my marketing career. She has the ability to collaborate on a vision, finding ways to improve the output and make the end result work even harder for her client and the end consumer.
— Tracy O'Brien, Chief Marketing Officer at Turner Mining Group
Any decisions for new website design is overwhelming but working with Mary-Ann made all of that a breeze! She did a great job listening to our ideas, and constructing it to more than we expected.
— Allie Oudthone, Marketing Specialist at Superior Construction Services
I'd love to set up a time to talk about your next project.