When you work with me, you'll benefit from my commitment to professionalism, open communication, and reliable delivery.
Introductory Call

When you reach out to me, the first thing I'll do is take a look at your current website and social media profiles. If the project sounds like a good fit for my capabilities, we'll set up a time to chat over Zoom so I can accurately gauge the full scope of work.

Proposal

After our initial call, I'll typically have everything I need to put together an accurate proposal that outlines the project scope, timeline, and costs. I work on most projects on a fixed-fee basis, which means you won't be surprised with a bill at the end of the project. It usually takes about a week after our initial call to put together and send over the proposal.

Paperwork

If the proposal looks good and you'd like to proceed, the next step is paperwork. I'll send over the Design Agreement, which is a formal contract that outlines the specific terms of our engagement, as well as an invoice for the down payment. Once everything is signed, filed, and squared up, we'll get an official project kick-off in the books!

Project Kick-off

Prior to officially kicking things off, I'll send you a questionnaire to help me learn more about your company, including topics such as your mission, competitors, and culture. When it's time to start the project, we'll schedule a Zoom meeting to touch base and discuss the questionnaire, gather additional content, and share a game plan for the coming weeks. If I'm doing an on-site with you, we'll aim to have me visit your facility during this week.

Design

The process for design depends on the project—for a typical web design project, I'll create a series of mockups for each of the pages in your sitemap to explore the visual design. Mockups are static files that visualize the site and show you what the pages will look like, including the content, colors, images, and fonts.

Development

Once the design mockups are complete, I'll dive into the development phase. I'll build out all pages and functionality of the website using WordPress, and toward the end of this phase, I'll share a demo link for you to preview the live site in your browser and mobile device.

Go Live

After you've reviewed the demo website and everything looks good to go, it's time to go live! During this week, we'll wrap up any loose ends and get ready to deploy the website to a production environment using your domain name. Once you give the green light, I run the go-live process and send a celebratory message once everything is complete and visible to the public.

Ongoing Services

Once we go live, I'm available for any assistance you might need in the future. Each website I build comes with a limited warranty to fix any post-launch issues or make any small tweaks. I offer maintenance if you'd like my ongoing help making sure your website is secure and up-to-date, and retainer packages if you need substantial ongoing work.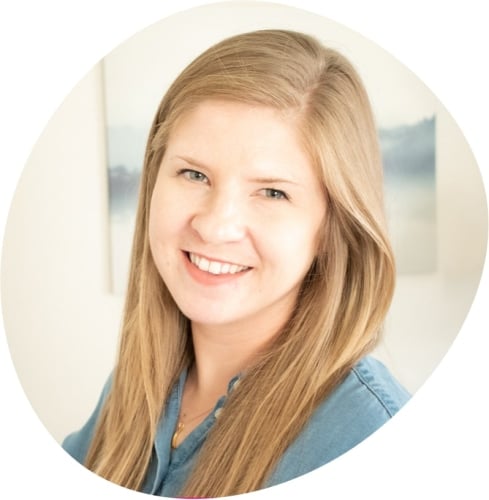 Want to set up a time to chat?
If I sound like a good fit for you next project, I'd love to get in touch.